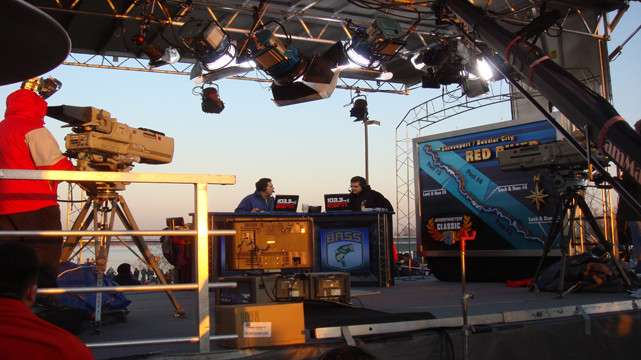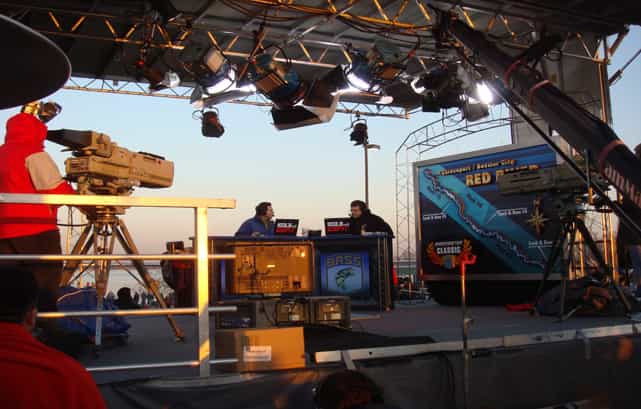 ESPN Live Broadcast booth.
ESPN used a stage as a broadcast booth.
The Red River promises to force 51 of the world's best anglers to dig deep into their tackle boxes of tricks when they compete in the February 20-22 Bassmaster Classic out of Shreveport-Bossier City, Louisiana.
By the first day of competition, each of the Classic qualifiers will have been given four days of official practice time on the water, Feb. 13-15, and a final look Feb. 18. At that point, many competitors might believe they have the Red River's bass figured out. But if the Red River changes, as it has been known to do overnight, every Classic angler would be pushed back to square one
And that's why the Red River is a perfect Classic fishery. To be in contention for the $500,000 first-place prize, competitors will have to find answers to questions that can change daily.
Stage: SL100 1 certified stage tech.
Latest posts by alexander (see all)